Nice to see you!
We hope you're enjoying yourself
at the Central Coast Wedding Expo
Our photo booth experience will provide you the best personalised experience to entertain your guests and leave you all with lasting memories. Transform your wedding reception with our open-style booths!
Perfect for Your Wedding Reception!
From bringing Picture Perfect Fun to countless wedding receptions over the last decade, we have created a unique photo booth experience giving you the very best for this wedding entertainment staple.
You'll get the best of both worlds – all the automation, prints and fun you know from the nostalgic arcade photo booths, combined with our The Photo Booth-Less flair and the flexibility of an open layout!
We want you to have an awesome wedding day – not just a great photo booth at your wedding reception, we are only one piece of the puzzle!
Say goodbye to missing out on hire time due to formalities – you hire us for your whole reception (no hourly packages).
Ensuring your hard work and planning is respected, our set up and pack down are done outside your reception timings, so to not interrupt your celebrations.
Our leading lady is a wedding photographer – not just a photo booth creative director! So we understand the importance of high quality and high-resolution images. No more dark, fuzzy prints with any strange filters – just vibrant, clear images to remember those fun and magic moments.
Work with our designer to create your unique print design. Choose from our collection of backdrops to match your styling (or ask us to create something just for you).
Enjoy as part of the experience, guest email sharing and contactless operation.
Not to mention that you can see yourself on the large touchscreen before the booth snaps your pic, no more off centre prints!
The Photo Booth-less wedding package
Your photo booth experience comes with…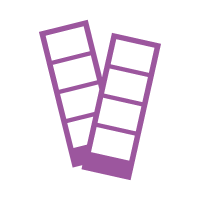 and a whole night of memory-making 😉
All this for ONLY $995
with NO additional charges, just fun upgrades!
Wait! We're not done…
If you book The Photo Booth-less from this expo, we will throw in a wedding guestbook for no additional charge (normally $100). Remember the Picture Perfect Fun of your day forever!
Register to Spin, Spin to Win!
We have a bundle of Special Offers exclusively available, just for you, as an attendee at the Central Coast Wedding Expo!
Pop in your details below to Spin the Wheel on the Photo Booth screen, and we'll give you a prize! Save your unique QR code, head to our stand (right near the front entrance) and hold your code up to the booth camera to win! It's that easy!
Sharee & Blake
We had the best time and experience with Illumination of Life's Photo Booth. They are extremely helpful and friendly. Great prices and would highly recommend them to anyone.

Mr & Mrs Faner
Best decision made. Staff was friendly and very helpful and everyone in our wedding enjoyed the spacious photo booth and props.

Casey & Tim
Great photos and sensational attendance, polite and friendly and have your images back super quick. All our guests loved it.
